HOW I SAVE HUNDRED$ OF DOLLAR$ EVERY MONTH ON PRE$CRIPTION$ (Pets Too)
Due to a heart condition, I need to take a blood thinner called Eliquis twice a day. On average, the cost for a 3-month supply for this Rx can be over $1500 using on-line discount programs that provide coupons such as GoodRx, SingleCare and WellRx.
Before Medicare, I was on Obamacare and that qualified me to obtain Eliquis for $10 per month. So, if you are on a commercially insured program, you may qualify for giant discounts on some of your Rx's. Just Google your medication and see if they have a website about the drug. That is probably where you will find co-pay discount cards like I did for the $10/month cost.
Now that I'm on Medicare, the commercial insurance program co-pay discount card for $10/month is no longer eligible to me. I do have a Plan D Prescription program with my Medicare of which I pay a small monthly fee.
Drugs are classified into Tiers and Eliquis is considered a Tier 3 drug which means big dollars. My plan, which was the best I could find in my area for Rx's, starts with a $480 "Deductible". After that, they have a retail "Limit" up to $4430 and then I go into a "Donut Hole" where I have to pay more with a potential of $7050 "Out-of-Pocket".
I called my pharmacy today and they said Eliquis is $479 for 1 month or $563 for 3 months. The whole Plan D thing with Medicare is very confusing and most definitely EXPENSIVE!
TIP: If you are lucky, your doctor may have RX samples that they give out. I have received months of freebies over the past couple of years just because I asked. I would call or send a message through their on-line portal about every 3 months just to get a month of samples for free. Hey, that's almost $500 savings every time they have samples.
TIP: Some pharmacies provide medications for free. If you check on GoodRX for pharmacies near your home, you may find them to be free near you.
To that end, considering deductibles and free samples, I always try to do a balancing act for all our prescriptions between insurance and GoodRX (which I find to be the lowest of the on-line discount coupons).
Now, for the BIG SAVINGS SURPRISE!
A friend of mine told me about Pharmstore.com which is out of Canada. He has been using it for about a year now with no problems at all. I read all the info on their website and found out they are certified by the CIPA and have a fantastic rating of 4.8 out of 5 with over 33,800 reviews.
I contacted Pharmstore.com for Eliquis and am now saving a ton of money. I chose the 3-month supply of generic Apixaban for Eliquis since that is what I was getting from my doctor and to save a couple more bucks. I am still getting samples from my doctor too. Pharmstore.com customer service is awesome and very helpful.
I am now paying about $130 for 3 MONTHS. That's $145 Savings each MONTH!
Let's see… $479 for 1 month from the local pharmacy or $58 from the Pharmstore?
OR... $563 for 3 months from the local pharmacy or $130 from the Pharmstore?
Seems like a no-brainer to me! All I had to do was contact my doctor and request they fax a new RX to Pharmstore. No problem!
$$$ SAVE EVEN MORE $$$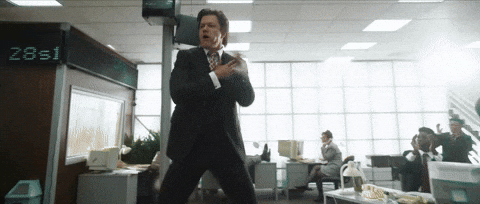 I am writing this blog to inform you of potential savings you can get on your prescriptions. This is making a huge difference in our budget and I'm hoping I can help someone else.
WHAT IS PHARMSTORE.COM?
Pharmstore.com is not a pharmacy. They are an online prescription referral company that provides their customers with direct access to affordable prescription and non-prescription medications. With their contracted Canadian pharmacy and international providers, they provide their customers world-class service and access to a wide range of products and services.
Their contracted dispensaries do not ship narcotic and controlled substances such as tranquilizers or opiate-containing medications, nor do they ship medications which require refrigeration.
Check out their website where they have a ton of information, you can check the price of your Rx's, see their FAQs and chat with a service rep.


Pet Meds Too!
That's right! they can provide you with discounted meds for your pets.
Go check the Pharmstore.com website out and please use me as a referral.
~~~~~~~~~~~ Thanks for stopping by ~~~~~~~~~~~~
In case you are interested...here's a little more info about what the US government is doing about Rx costs from Campaign for Personal Prescription Importation Washington D.C. https://personalimportation.org/understand-the-issue
THE LATEST ON POTENTIAL POLICY CHANGES
Frustrated by a lack of action at the federal level, states have taken up the fight to bring down skyrocketing drug prices. 33 states have enacted 51 laws to address the high price of drugs and help Americans access their medications affordably. More laws are expected before the end of the year.
Colorado, Florida, Maine and Vermont are all moving forward to establish programs to import more affordable drugs from Canada. In order for states to allow importation, Health and Human Services has to approve the state plan and certify safety. It is promising that HHS Secretary recently cited the safety of the Canadian drug distribution system, claiming the federal government is "open for business" on proposals to allow Americans to import their medicines and issued a regulatory framework to permit legal importation.
The Acting Food and Drug Administration Commissioner made clear that drug importation is a safe way for Americans to access affordable life-saving medicines: "We've been keenly focused on ensuring the importation approaches we've outlined pose no additional risk to the public's health and safety." In addition, federal legislation could have a big impact on drug pricing. Currently, there are more than a dozen Congressional bills targeting drug costs.
Last Updated: September 11, 2019
BACKGROUND
For decades, Americans with access to Canada traveled to brick-and-mortar Canadian pharmacies to fill their prescriptions. In fact, elected officials would often take buses of constituents across the border to do so.
The Internet has expanded access to many of these same pharmacies for Americans who don't live close to the U.S.-Canadian border. Personal prescription importation from certified, trusted, and legitimate Canadian pharmacies have been used by millions of Americans for more than 15 years as a safe and affordable alternative to the exorbitant prescription drug prices in the U.S.
THE IMPACT OF HIGH DRUG PRICES ON PATIENTS
The high price of brand-name drugs in the U.S. has created a serious health crisis and is a significant burden for the elderly and others on fixed incomes. Millions of people, often the elderly with chronic health conditions, are either skipping doses, splitting pills, or forgoing medications completely. The high cost of daily prescription drugs often forces individuals to choose between their medications and gas, food, or even their mortgage.
Patients who need medications to treat conditions from asthma too high cholesterol to arthritis pain are at the mercy of drug makers who can charge "whatever the market will bear." Importing prescription medications from safe, verified pharmacies in Canada provides a lifeline to those in need of affordable life-saving and health maintenance medications.
IMPACT ON CAREGIVERS
Caregivers – who are often family members – also face hard health care decisions, as they are responsible for the financial and physical administration of health care, including maintenance drugs. In some cases, we know caregivers will pay out of their own pockets for prescriptions to ensure that their loved one can take their high-priced daily prescription medication, often placing a financial strain on other family members as well as the patient.
IMPACT ON THE HEALTHCARE SYSTEM
This is a burden to the U.S. healthcare system due to primary and secondary health issues created by non-adherence. Many individuals who import their medications from licensed Canadian pharmacies are on Medicare and/or Medicaid. When these individuals cannot afford their health maintenance drugs, the resulting non-adherence snowballs into health complications that can easily result in otherwise avoidable hospitalizations. In turn, government healthcare programs – and thus American taxpayers – pick up the tab.
Big pharma claims that importing drugs from Canada undercuts their ability to recoup research and development costs necessary for developing treatments and medications. We do not believe that the elderly and patients living on fixed incomes should be responsible for ensuring that pharmaceutical companies reach and exceed their profit goals. The exorbitantly high cost of prescription medications is an ongoing, serious health crisis for millions of Americans, they are desperate for relief and want the government to act.
THE SOLUTION
Credentialed online pharmacies are safe, providing compliant, safe medications for verified prescription medications. As lawmakers struggle to address the issue of high drug prices, facing intense resistance from the pharmaceutical manufacturers, allowing personal prescription importation from Canada is the simplest, most immediate solution to provide Americans with reasonable access to safe, affordable prescription medications.
While we are pleased to see Congress and others putting forth options to address absurdly high drug prices, most proposals will take years to implement, if they move forward at all. On the other hand, Congress can provide relief today by allowing importation of personal-use medications from credentialed, verified Canadian pharmacies.
For a current list of U.S. vs. Canadian prices for some of the most commonly imported medications, please click on the link below: US-Canada Rx pricing difference